Archive | Debt Funding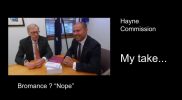 Kenneth Hayne has delivered a great report. Here's my take.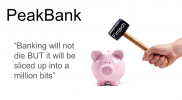 David Gonski is a smart guy. He's right that banking won't die BUT the big banks will get sliced and diced one customer at a time by a swarm of competitors that will provide customised offers to segments of their customer base. We've hit PeakBank. Let me explain why……
Western Governments and People have borrowed too much money. Now they have to stop spending and pay it back. What will this mean ?